Whether you are a residential homeowner or have a commercial business of your own, you will have to invest in certain basic equipment for your house as well as your office. And for this equipment to function effectively, you will require electrical support. That is why you will have to hire electrical contractors for your benefit. We, at Tutor Electrical Services, Inc., can be the right choice for you. We are an established and reliable company which has been in this field for more than 20 years now. We can provide you with a wide range of electrical services for your lights, ceiling fan, air conditioners, emergency heaters, water pumps to even satellite and cable, data and Internet connection, fiber optic solutions, generators, and so on. We are known for our highly trained and qualified electricians who can help you with all kinds of electrical needs. So, if you are located in areas like Dallas, Fort Worth, Midlothian, Burleson, Grand Prairie, or Arlington, TX, then you can opt for us.
Here, we have put together a few things to check about your electrical contractors before hiring. Take a look.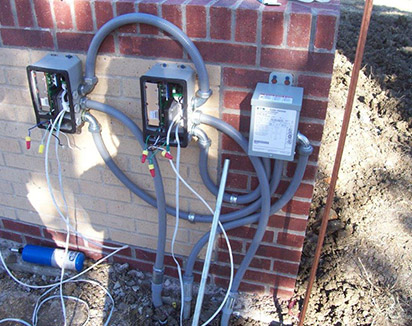 First of all, you should check the number of years the company has been in the service. If the electrical contractors have years of experience, then they will be able to provide you with a high-quality service. They will be familiar with most of the electrical requirements that people have for both commercial and residential purposes and will be able to provide you with a more sound service.
To understand if you should trust the electrical contractors, you have to first check their reputation in the market. Go through their client reviews and ratings and see what kind of standing they have. This will also help you get an idea of the sort of services you can expect from them.
So, if you are thinking of choosing us, contact us today.