Electrical Repairs, Electrical Generators, LED Lighting, and Whole House Surge Protection in Mansfield, TX
We enjoy the flow of electricity to our Mansfield homes. It allows us to have appliances like refrigerators and air conditioning, as well as to enjoy home entertainment with our big screen televisions and internet access. But when things start going haywire, it's best to call in the experts from Tutor Electrical Service, Inc. to diagnose the problem and correct it. Maybe you have flickering lights, or you might hear a buzzing sound coming from your breaker box. No matter the situation, Tutor Electrical Service, Inc. technicians are ready to help you.
Electrical Generators and Whole House Surge Protection in Mansfield
You probably have a few small power strips that have a surge protector in it at home. The purpose is to prevent a surge in electricity from frying the items that are plugged into the power strip. A whole house surge protector does the same thing, but for your entire home's electrical system. Power surges can come from lightning strikes, power outages, tripped breakers, or other sources, and if not caught with a surge protection system could cause failures to any number of items in your home.
On the opposite end of things is when you lose power entirely to your house. During these times you will want to have an electrical generator hooked into your home's electrical system. When the power goes out, the generator kicks in and supplies electricity until the main power comes back online.
LED Lighting and Ceiling Fan Installation in Mansfield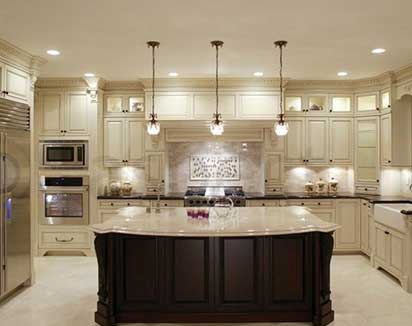 LED lighting is the new wave hitting Mansfield homes lately. Whether you have lighting that you just want to change over to LED or you have some remodeling project where you want to install some new LED lighting fixtures, Tutor Electrical Service, Inc. is ready to help make the changeover to LED lighting easy and pain-free.
Being in Texas, it's almost a necessity to have ceiling fans in several rooms of your house. And while they seem straight forward, it's not always ideal working above your head. And if you have vaulted ceilings or other unusual features, it might be a challenge to get them installed. Tutor Electrical Service, Inc. has installed thousands of ceiling fans and will make sure yours are done right.
Electrical Repairs in Mansfield, Texas
When you need a residential electrician for any electrical repairs or upgrades in Mansfield, the trained experts at Tutor Electrical Service, Inc. are ready to help you out. They can handle any problem you have and even recommend things you might want to do to help avoid electrical issues in the future.
Mansfield is a suburban city that is part of the Dallas-Fort Worth Metroplex area. The Comanche posed a serious threat to the settlers, and in 1849, the U.S. Army established Fort Worth to protect the farms along the sparsely populated frontier. During the American Civil War, the Man and Field Mill supplied meal and flour to the Confederate States Army, hauling it to Shreveport, Louisiana, and Jefferson City, Missouri.