Electrical Repairs, LED Lighting Installs, LED Recessed Lighting, and Residential Electricians in Midlothian, Texas
At Tutor Electrical Service, Inc. we are proud to offer homeowners Midlothian, Texas with affordable and professional electrical contractors that take care of all your home's electrical needs. From electrical repairs to LED lighting installs and everything in between we're here to make electrical repairs hassle-free.
Residential Electrical Repairs for Midlothian, TX
Are you having an issue with your home's electrical system? We're here to help! Our electrical contractors are skilled in a range of electrical repairs for your home. Whether you're having trouble with your switchgear, LED lighting, or home generators we help you fix your electrical system through affordable electrical repairs that get your home back to normal in no time.
LED Lighting Installation & LED Recessed Lighting
LED lighting has become a popular lighting choice amongst homeowners due to its reliability, longevity, efficiency, and intensity. If you're looking for an optimal lighting option for your Midlothian home, then our electrical contractors can give you a hand.
LED Lighting Installation – Whether you're looking to add light to your living spaces or switch to a more efficient lighting option, our team of electrical contractors provides you with LED lighting installs that take your home to the next level. Curious how LED lighting installation can benefit your home? Give us a call today to find out!
LED Recessed Lighting – LED recessed lighting provides homeowners with dimming technology that controls the ambiance of indoor lighting environments. As one of the most versatile lighting options in the market, LED recessed lighting is non-obtrusive and can fit easily into any room of your home.
Residential Electricians for Midlothian, Texas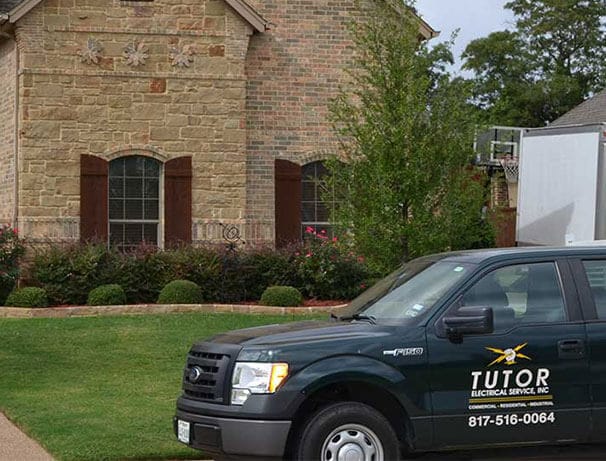 Midlothian, Texas is a charming community known as one of the best places to live in the state. With a rural feel and suburban appeals, Midlothian continues to draw in families and professionals looking to make a life for themselves. In addition to having a range of affordable real estate options, Midlothian has highly rated public schools that offer a good education for families with young children. If you're looking for an outstanding suburban city, then Midlothian is the place to be!
At Tutor Electrical Service, Inc. we service Midlothian, Texas, and the surrounding areas with a range of residential electrician services. Whether you're in need of electrical repairs or are undergoing home renovations, our residential electricians provide you with affordable and professional services that go above and beyond your expectations. Our residential electricians prove you with:
LED Lighting Installations
Electric Vehicle Charging circuits
Ceiling Fan installations
Wiring for new switches and receptacles
Circuit breaker replacement
Pool, Spa, and Hot Tub Installations
LED Recessed Lighting
GFCI Outlets, and more!