Licensed Residential Electrician for LED Lighting, Ceiling Fan Installation, and Electrical Repairs in Grand Prairie, TX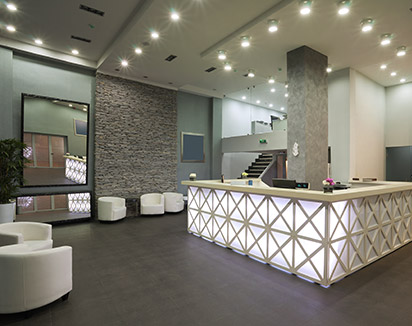 Installing ceiling fans, having to deal with electrical repairs, adding new LED lighting fixtures; If only there was a reliable, trustworthy, and licensed residential electrician serving Grand Prairie that could help with these issues!
Give a call to Tutor Electrical Service, Inc. and they will be happy to come out and handle your different projects, from electrical repairs to various installations of LED lighting and ceiling fans. Having a licensed electrician handle these things means they are done right.
Ceiling Fan Installation and LED Lighting in Grand Prairie
When it comes to installations, having the right tools for the job is paramount to make things go smoothly. The trained and licensed electricians from Tutor Electrical Service, Inc. have the right tools and pieces to make installing that ceiling fan in your bedroom a snap and adding the LED lighting to your garage as easy as screwing in the LED lightbulb. No matter what you need installed in your Grand Prairie home, Tutor Electrical Service, Inc. is ready to help you.
Electrical Repairs in Grand Prairie
Got flickering lights in your home? Is there an outlet that doesn't seem to work any longer? It's time to call the licensed electricians from Tutor Electrical Service, Inc. to come and diagnose the issue with your home's electrical system. They will figure out the problem and let you know what needs to be done to fix it. No electrical repair project is too large or small.
Residential Electrician in Grand Prairie, Texas
You may be wondering what the advantage is of having a licensed residential electrician come to do these jobs. They will have the right tools for the job, where you may not have them. They also know how to do things safely and are knowledgeable about current safety codes. In some locations, certain jobs need a permit in order to be completed, and the residential electricians can quickly obtain these for your project. Plus, they guarantee their work. It's a smart move to bring in Tutor Electrical Service, Inc.'s licensed residential electricians.
The city of Grand Prairie was first established as Dechman by Alexander McRae Dechman in 1863. In 1863, Dechman bought 239.5 acres of land on the eastern side of the Trinity River and 100 acres of timberland on the west side of the river for a broken-down wagon, oxen team, and $200.00 in Confederate money. The first U.S. post office opened in 1877 under the name "Deckman" rather than "Dechman", because the U.S. Postal Service couldn't read the writing on the form completed to open the post office.