Residential Electricians, Commercial Electricians, Electrical Repairs, and Electrical Contractors in Burleson, Texas
At Tutor Electrical Service, Inc. we are skilled in a wide range of commercial and residential electrician services. From installations, repairs, general maintenance, and everything in-between, our licensed electricians get the job done efficiently and affordably. When our team is on your side, you never have to worry about searching for a trusted electrical contractor again!
Electrical Contractors in Burleson
Looking for reliable electrical contractors in Burleson, Texas? Well, look no further! Our team of experienced electrical contractors consists of residential electricians, commercial electricians, and industrial electricians who are all skilled professionals ready to help you with electrical repairs, installations, and other industrial services.
Residential Electrician – Are you having issues with your home's electrical system? If so, then our residential electricians can give you a hand. Skilled in all electrical services, our residential electricians provide you with safe services that improve your home with minimal interruption to your routine. We also provide licensed electricians to help contractors with home building projects.
EV Charging Station Installation – Tutor Electrical's licensed team can handle the installation and setup of your new electric vehicle charging station in your home garage or commercial property.
Commercial Electrician – Finding a reliable commercial electrician can be a chore. But with our commercial electricians on the job, you can have peace of mind knowing that you're receiving optimal service from a team of licensed professionals. No matter if you're renovating your commercial property, or just looking for a commercial electrician for repairs, we've got your back!
Industrial Electrician – Industrial electricians need to have extensive experience working with industrial businesses–and we do! Our industrial electricians are licensed and knowledgeable, ready to take on large-scale industrial jobs including service upgrades, preventative maintenance, code compliance, installations, and more!
Electrical Repairs for Burleson, Texas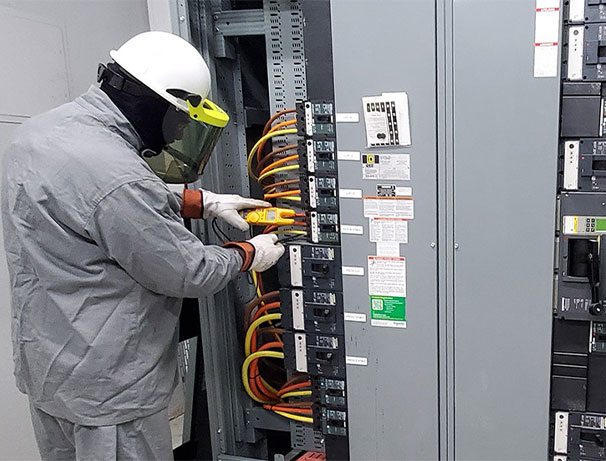 Seated in Johnson County, Burleson is a charming suburb that offers its residents affordable real estate and living options. Known as one of the fastest-growing communities in the area, residents of Burleson enjoy a vibrant community full of plenty of family-friendly activities. From Pirates Cove to Bailey Lake, it's easy to find something to do in this attractive community. In addition to being a great place to live, Burleson, Texas is also ideal for business owners looking to make a name for themselves.
At Tutor Electrical Service, Inc. we are proud to offer Burleson, Texas with a range of electrical repair services including circuit repairs, LED lighting repairs, switchgear electrical repairs, and more. With well over 25 years of experience, we are the preferred choice for reliable electrical contractors in the DFW area. In addition to professional and affordable electrical repairs, we also have a team of award-winning licensed electricians who are here to meet all your demands.