What are you looking for an electrician? If you are thinking of shifting to a new house or have just started with your new office, it is quite normal that you will be looking to set up your electrical systems as well. Without the proper electrical facilities, none of your appliances will be working. Something as basic as the ceiling fan or your lighting systems will not function if there is no proper electrical system. That is why you must look for a professional residential electrician. We, at Tutor electrical services, INC., can be the right choice for you. We are an established and reliable company which has been in this business for more than 20 years now. We are known for our highly professional and dedicated electrical services, starting from installation to even repair and maintenance services along with our commitments towards all our clients. So, if you belong to areas such as Dallas, Fort Worth, Midlothian, Arlington, TX, Grand Prairie, Or Burleson, then you can opt for us.
Here, we have put together a few questions to ask your residential electrician before hiring. Take a look.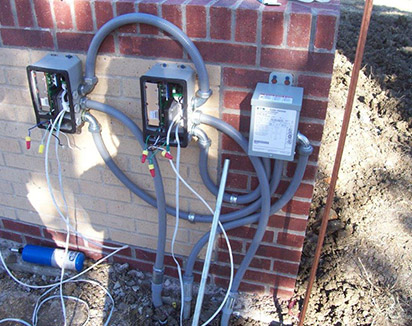 You never know when you will require an electrician. You might need to fix something or need to install something. Any kind of electrical work requires an electrician. It is better if you can find an electrician who works 24/7 so that they can be at your service whenever you need them. That is why you should ask the company if they are available 24/7 or not.
The next thing that you should ask the company is how much they charge for the services. If you get estimated rates from the company, it will be easier for you to understand if the company's affordable or not. If needed, you can always compare these quotes with others and then choose the one that seems most affordable for you.
So, after getting these answers, if you are interested in hiring us, contact us now.