Can you work without lights? Can you survive in the summers without a ceiling fan? Is it possible to work in your office without data and cable connection? All these important essentials are related to the electrical network at home or in your office. If you don't have these or these become dysfunctional, then your daily life will come to a standstill. That is why electrical repairs are necessary and you need to get them done immediately. We, at Tutor Electrical Service, Inc., can be the right choice for you. We are an established and reliable company which has been in this field since 1993. We can provide you with all kinds of electrical repairs, installation, and wiring. We are known for our smart and skilled professionals along with our dedication towards all our clients. So, if you are located in areas like, Arlington, Burleson, Mansfield, Grand Prairie, Fort Worth, or Dallas, then you can choose us.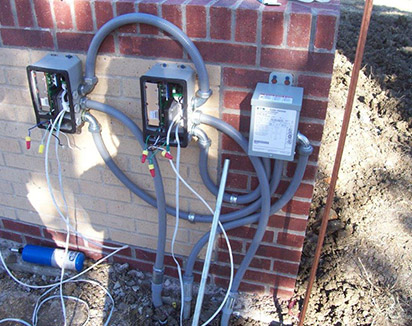 Here, we have put together a few factors to keep in mind while choosing your electrical repair service. Take a look.
One of the first and foremost things that you will need to keep in mind while choosing a company for electrical repairs would be its experience. You should make sure that it has been in this field for a substantial number of years because this means that they have survived for long owing to their good quality services.
The next thing that you must remember is to check the reputation of the company in the market. You should go through the client reviews, feedback, and online ratings to understand the sort of standing they have. This will give you an idea of the sort of service you can expect from them.
So, if you are thinking of choosing us, contact us now.